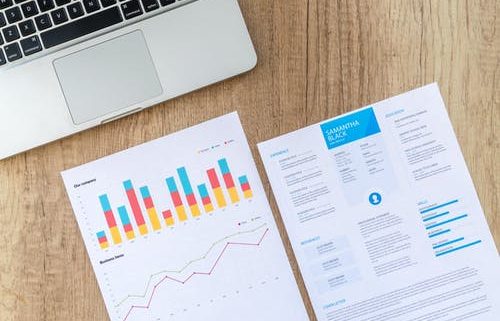 SEO for Contractors
Why general contractors in Vancouver, B.C. need SEO?
Vancouverseo.net is a team of digital marketing specialists and SEO experts. We can help your website rank higher with the search term SEO for contractors.
We help contractors get found online, generate cost-effective qualified sales leads, and increase their profits by getting more jobs.
General contractors like you need SEO and the services of a digital marketing agency. Here's why:
People look online for products and services
Gone are the days when people search the old yellow pages to look for products and services. Today, more and more people turn to the internet to look for products and where to buy them.
Of course, they also use the internet to look for companies or general contractors that provide home services.
Some examples of general contractors whom people are looking for are:
home remodelers

flooring companies

roofers

HVAC contractors

electricians

plumbers

landscapers

restoration companies
And more…
SEO helps your business or services website keep up with the competition
If you don't have a website yet you need to have one so your business or services get found online.
So having a website is all contractors need so they can easily get more jobs?
NOT exactly!
You see, Vancouver is the largest city in British Columbia with a population of around 603,502. If you include the surrounding area, the population is roughly 2.5 million.
This would mean a huge amount of leads for your business, right?
But that is if you don't count the competitors in your area.
And according to the YellowPages.ca (YP.ca), there are 855 general contractors within Vancouver and 1,297 in the surrounding area.
So how do you compete with the top contractors?
You need to do SEO or Search Engine Optimization for your website.
More and more people use their mobile phones to search for local businesses or services
An increasing number of people are using their mobile phones to access the internet and the rate has been accelerating since 2009. And in 2015 — mobile phones surpassed desktop computers as the number one means of accessing the internet.
According to the seotribunal.com:
97% of internet users discover more about a local business through mobile web browsing  

88% of consumers will call the businesses or service providers they found on a local search on the same day

70% of consumers eventually go to the local shop after getting all the information they need

mobile phones have surpassed desktop and laptop computers as the number one means of buying products and searching for local services online
A Full-Service Digital Marketing and SEO agency can help your website get found by more people who need your services.
Vancouverseo.net has the right tools and expertise to create a mobile-friendly website for your business. You can be sure that your website can easily get found when prospects are looking for a local contractor like you. 
More facts on

SEO and how it can help contractors
SEO or Search Engine Optimization is a process of setting up your website, or in your case a home service website, to show up on the first page on Google's Search Engine Results Page (SERP).
What's more, your website needs to show up at least on the top 3 results.
Why on the 1st page's top 3 results and why Google?
Again, according to a study by seotribunal.com:
a majority of internet users won't bother clicking beyond the top 3 results

92% of searchers choose the businesses found on the 1st page on Google's SERP

Google still dominates the search engine market
With SEO for contractors done correctly, your service's website can show up easily on Google's local search results. You'll easily get found online by people looking for the services that you offer.
More visits to your website mean more jobs. And more jobs mean more profits for your business.
SEO should only be done by professionals
We know contractors and we understand you don't want your competitors to get all the jobs that should be going to you. That's why you need SEO for contractors so you won't get left behind.
If you're thinking of doing SEO by yourself because there are hundreds of tutorials online — THINK AGAIN.
While you can do basic on-page optimisation yourself, it's the off-page optimization or link-building that is harder to do.
Most SEO specialists agree that link-building and off-page optimisation is not an easy task. This is because Google's search algorithm is constantly changing all the time.
SEO strategies that worked in the past years no longer work today.
And if you make a single mistake you could lose all the money you spend on link-building and worse — your website could get penalized by Google.
Here's what the seotribunal.com has found so far:
65% of digital marketers experienced in link-building confirm that it is an SEO tactic that is hard to accomplish

41% of corporate marketers affirm that link-building is the biggest challenge when doing SEO  
Link-building is getting more and more difficult for digital marketers to do BUT it is a very important part of the SEO process.  
In addition, off-page optimisation can be stressful and requires constant attention.
Let Vancouverseo.net handle your website's optimisation so you can focus on what you do best — manage your contracting business.
Why Partner with Vancouverseo.net Over Other SEO Agencies?
At Vancouverseo.net, we know contractors and we know you don't want business going to your competitors that should be going to you. So why don't you get the share of the new jobs generated on the internet everyday?
Remember, the cost of hiring us is a very small fraction of the money you're losing to competitors that are beating you to the new jobs.
Your competitors are constantly looking for ways to rank on the top search results with the search term SEO for contractors and you should too!
Take action now and call us.
Talk to a member of our SEO team and find out how we can help your contracting business generate a solid flow of new leads, new jobs, and increase your profits.
At Vancouverseo.net, we help you GET AHEAD of the competition.
See Also:
Vancouver SEO Company Services