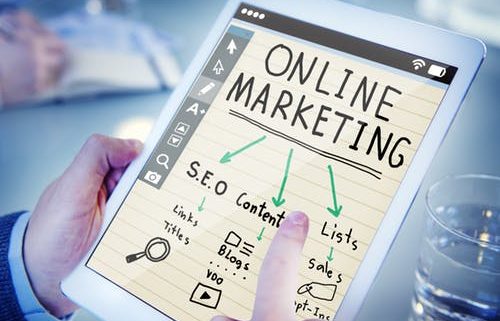 HVAC SEO from a Full-Service Digital Marketing and SEO Company
Get more bookings for jobs by getting better leads. Get better leads by being on the top search results with SEO for HVAC Mechanics. Let Vancouver SEO, a digital marketing company help you reach the top search engine results when people look for HVAC contractors like you.
Does your business or services website shows up on the top search results when people look for "HVAC repair near me", "furnace repair nearby", or "AC repair in Vancouver"?
Your business is losing quality leads to your competitors if your website doesn't show up on the top search results.
People look online for products and services
More and more people are on the internet using their PCs, laptops, and mobile phones. Consequently, your HVAC business should appear on the internet as your prospective customers spend most of their time online.
SEO helps your business or services website keep up with the competition
Vancouver is the largest city in British Columbia with a population of around 603,502. Surely, that's a huge number of potential customers for your business.
However, you're also facing stiff competition as there are already 39 HVAC contractors in Vancouver.
SEO for HVAC Mechanics can help your business keep up with the top local HVAC contractors.
Ultimate Guide to SEO for HVAC Mechanics
HVAC SEO is extremely competitive when it comes to generating leads for your business. To keep up with the competition — you need a solid SEO strategy for your own website.
While having a website is a good start in generating leads for your business, more work is needed than just creating a Google maps listing and a Facebook page.
Below are guidelines to help SEO agencies understand what part of your website that needs improvement in terms of SEO for HVAC Mechanics.
A well-prepared HVAC SEO Plan
Preparation is critical when you want your HVAC SEO strategy to succeed. Performing an assessment or an SEO audit on a website is the first thing to do before anything else.
An audit will help SEO professionals understand:
how your website's current SEO is doing

what your competitors are doing

the areas of your website that are doing better than other HVAC contractor's websites and

what should be done for your website to stay ahead
A properly optimised SEO content for your website
Proper optimisation of your website will help boost its search engine rankings. When done correctly, an HVAC SEO campaign is extremely effective.
However, an SEO campaign is not complete without on-page optimisation or an optimised website content. Therefore, it is crucial that you're website is providing helpful, informative, and engaging content that adds value to your visitors.
Most HVAC service contractors find On-Page Optimisation a daunting task. They don't know how to get their customers online. Moreover, they don't have the resources to perform internet marketing and SEO by themselves.
Vancouver SEO is a full-service digital marketing and SEO agency that has 50 years experience in the marketing business. We have all the resources to help your business grow and keep it ahead of the competition.
Addition of Schema Markup to your site
Most HVAC contractors are not implementing Schema markup on their websites. Many website owners don't know what it is or they simply don't know that it exists at all.
Schema markup is code that is added into a website's existing code. It is a special code intended for search engine web crawlers. With it, search engines will have a better understanding of what a website is all about.
Hence, search engines can easily process more specific information about a website and serve them to internet users.
With Schema markup, search engines will display more information about your website every time it shows up in the search results.
Some of the common information displayed are:
A website's business name

The location of the business

The star rating and customer reviews

The products and/or services

Phone numbers

The hours and days when the business is open

The payment options

and so on…
An improved backlink profile
Local SEO is essential for HVAC services contractors who want to get found online. This is an SEO tactic that helps a product or services website easily get found by the people living within that city or area.
Local SEO improves a website's search engine ranking and so does building backlinks. Building backlinks is still considered one of the top ranking factors up to this day. However, this is another daunting task that shouldn't be done by contractors themselves.
Why should a local HVAC contractor experience all the hassles of backlinking when there is a digital marketing company that can do this task for them?
Use of local listings and citation websites
The main purpose of SEO is to generate more leads especially within the city or area where HVAC services contractors are located.
Website owners should capitalise on using these platforms. Local listings and citation websites help improve a service website's local search visibility.
Some examples of these platforms are:
Yelp

Google My Business

Yellow Pages and

Bing Places
Get quality reviews to earn customer's trust
Having quality reviews on a website help customers decide on whether they will hire a company or not. Many customers avoid companies that have several bad reviews.
Getting reviews is one facet of SEO that HVAC contractors should not take for granted. Many clients usually look at what other people are saying about the services of a specific company.
Contractors need to earn the trust of their clients before they get hired.
A Facebook business page
Facebook has the biggest number of registered users than any other social media platform on the internet. More and more people are using Facebook to look for products as well as the services of a local HVAC company.
Yet, Facebook is one of the most under-utilised marketing tools that other HVAC services companies don't realise. This social media giant is one of the best ways to:
boost a website's search visibility

showcase the images of successfully completed jobs

interact with clients

get customer reviews and best of all

generate more quality leads
Why Choose Vancouver SEO Above Other HVAC SEO Agencies?
SEO is time-consuming and requires constant attention. It is much harder to follow the SEO guidelines if you don't have the expertise and tools.
Vancouver SEO has all the necessary tools and a competent SEO team to successfully pilot your SEO strategy so your website ranks higher in the search results. When you're HVAC services website is easily found online — you'll generate more quality leads.
Ready to upgrade for a more effective SEO strategy?
Contact our SEO team NOW!
At Vancouverseo.net, we focus on keeping you, our client, GET AHEAD of the competition so you can focus on what you do best — managing your HVAC business.
See Also:
Vancouver SEO Company Services